Stop Me, Lilly!
Somebody, stop me. :-P I had to go back for
one more
Lilly
sale piece this morning - the Wynne Top Printed Slub in Bright Navy Foxy: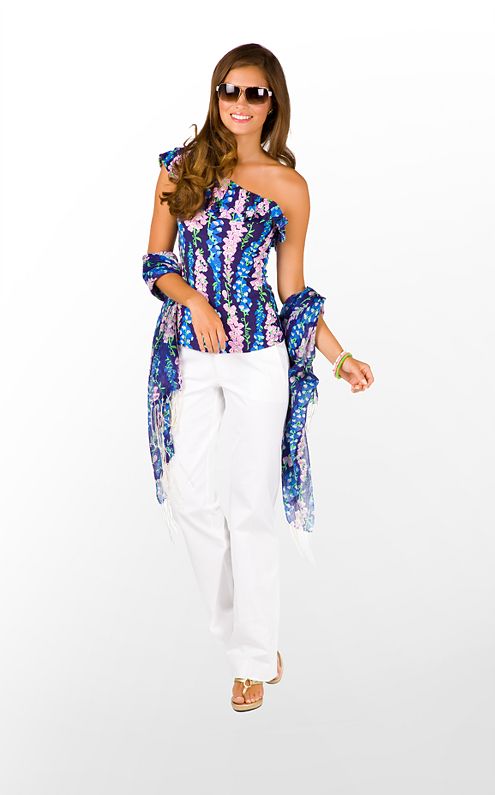 I mean, $19 down from $78 - that's hard to beat when you really love the piece! And I have been dreaming of a one-shoulder Lilly top like this for over a year. :-)
I really love caring about style, again - the last year and a half especially. :-) Part of this is feeling fully back to myself - solidly beyond the years of being pg, nursing, & generally running on
[frumpy]
autopilot chasing little ones. Zumba also has me liking the way I look in new clothes and not delaying new stuff "until I can get down a size smaller." The other major factor in my personal fashion rejuvenation is the culture where we live.
People actually speak to you when you're out & about
; you make new friends at every turn, so it's worth the effort! :-D Up north, no one could even see what I was wearing from October-May, b/c it was hidden under my omnipresent winter coat!!! :-P But Southern life is so open and vibrant, and I love reflecting that in clothes that speak "me". :-)